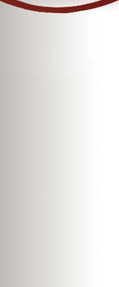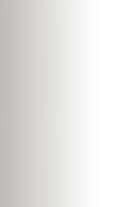 A Kentucky corporation and a registered member of the Home Builders Association of Louisville, Gregg Custom Building specializes in the new construction and remodeling of both commercial and residential buildings. We've taken on projects as small as $100,000 and larger than $2 million. Gregg Custom Building president and sole shareholder, James P. Gregg, has over 20 years experience in the construction services industry. A graduate of Bellarmine College with a master of business administration, James has also worked for both local and national engineering/consulting firms where his role included working with municipalities and funding agencies to develop and manage community development projects.
In addition to rural owner-supplied lots, here is a list of a few of the many subdivisions containing Gregg Custom Built homes:
| | |
| --- | --- |
| - Lake Forest | - Oakland Hills |
| - Woodmont | - Brookhollow |
| - Fox Run | - Tucker Lake Estates |
| - Glenmary | - Dove Point |
If you have a project in mind, whatever that project is, Gregg Custom Building will bring it to life. Whether you want to create your home from the foundation up, or if you just need to remodel or renovate, Gregg Custom Building is your partner every step of the way. Gregg Custom Building we make your dream house your dream home. How? We help you articulate your lifestyle and translate that into living spaces that enhance and embrace it.
Crown molding package. Hardwood floor. Custom-built staircase.
Tray ceilings. Custom fireplaces and mantels. Kitchen cabinets.
Counter tops. Specialty lighting. Whirlpool tubs. Roof shingles.
Built-in bookcases.
We do all this and more. The underlying principle of custom building is to create a total environment where your living spaces work for you rather than against you.
| | |
| --- | --- |
| | |
| | |
| | |
| | |
| | |
| | |
| | |
| | |
| | |
| | Browse our bookstore for books or magazines on a variety of home buying, home design, renovations, remodeling, and garden landscaping topics. |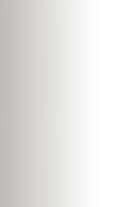 Designing and building your own home is an exciting undertaking. Creating a home that is an extension of you and your family's personality means fine-tuning the balance between the practical and the vision.
Gregg Custom Building gives you the distinct advantage by guiding you through that balance. There's no substitute for experience. We work with you to discover design and construction choices based on your needs, your values, your goals, and your lifestyle.
And for added value, Gregg Custom Building has invested time and money in training and technical equipment that, in addition to ensuring that you receive a quality product at a reasonable price, provides you with computer-generated production schedules and reports that we use to keep the project on time and within budget.
Please drop me a line and let me know what information you'd like to see on my site. Send Mail To: James Gregg

[ back to top ]